Thanks to Hacker Golf Magazine we bring you a range of Equipment reviews and press releases about the latest and greatest.
Current feature reviews
QOD Electric buggy
The QOD is the smallest single piece construction electric buggy on the golf market. Its unique four-wheel, telescopic design means there is no other buggy quite like it. And right now, you can get it for the discounted price of JUST $1,099 with FREE SHIPPING. Payment plans available! Read More
Cleveland CBX Full-Face and Smart Sole Wedges
Cleveland Golf is releasing of two new wedges - the Cleveland CBX Full-Face (out soon) and the Smart Sole 4 (out now). Built with grooves across the entire face, the Cleveland CBX Full-Face delivers a larger face area and more versatility to make difficult greenside shots easier, while the Smart Sole 4 makes the short game easier. Both are available at Australian golf retailers soon. Read More
FootJoy PRO|SL Golf Shoes
FJ have completely redesigned the best-selling shoe in golf and the shoe chosen by more Tour players than any other – Pro|SL. New technology introductions have led to more stability, more traction, more comfort and more choice with the addition of a Pro|SL Carbon category. Read More
Alien Pros Overgrips
Alien Pros Golf Overgrips are made of flexible, absorbent material with just right amount of friction that makes a slightly tacky grip. Featuring strong anti-slip function, the Alien Pros Golf Overgrip is among the most used in the market. The hydrophilic coating is what enables the overgrip to have intriguing designs without compromise on functionality. Read more
FootJoy release new Tour X Golf ShoeThe #1 shoe in golf, FootJoy, have just released their latest high performance Tour X™. This feature rich shoe is chosen and worn by elite golfers including Kevin Kisner and Cabrera Bello. Max stability, max control and max comfort are the features of this new golf shoe and with great styling they are sure to be a winner on the course. Read more
Goose Tee Golf
An exciting new way to tee off – no bending over, incredibly durable and easy to use. The Goose Tee comes in 3 sizes; 45mm, 30mm, and 15mm, which means you will be teeing off from the same height every time. You don't have to bend over to push the tee into the ground, or bend over to balance the ball on it, or bend over to pick it up. Read more
MGI Motorised Golf Buggies
MGI is Australia's largest manufacturer and distributor of motorised golf buggies. There are many reasons why MGI is the largest and the preferred supplier to the golf industry and some if not all of these reasons are why you will want to buy a motorised buggy from MGI. Read More
FootJoy Fury Golf Shoe
FJ FURY is the latest addition to FJ's performance line up and is highlighted by a number of unique performance features, including an internal fit system that focuses on fit, comfort and support. See More
TaylorMade GAPR
Back in 1999, TaylorMade introduced its first rescue club. And while it wasn't the first hybrid on the market, it was the first to blow up and achieve any degree of popularity. The impact was such that Rescue became more than just a brand, for many golfers it became the category name. Think about that for a second; drivers never got called Big Bertha's, but plenty of golfers referred to their hybrids as Rescues. That's how significant TaylorMade is to the category. That was then. We'd wager that TaylorMade's marketing department will not capture lightning in a bottle a second time with the release of its new GAPR line. Click here for all the details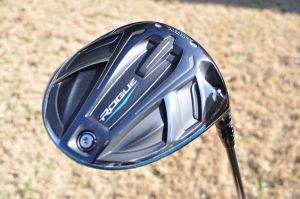 Callaway Rogue Driver
Coming up with a groundbreaking technology that could top Callaway's Jailbreak design on the GBB Epic driver was never going to be an easy task. So instead of going back to the drawing board, Callaway's engineers opted to retain the two titanium bars connecting the sole and crown and improve upon the technology with the new Rogue drivers. Click here for all the details
TaylorMade M3 and M4
The new TaylorMade M3 and M4 family of woods are led by a pair of drivers that seek to change the technology landscape of the category. But unlike others who have stretched the boundaries of new materials and construction techniques and mass properties, these new drivers are looking to mine something potentially deeper: data. Click here for all the information
Golf Ball Busters
Buy premium cheap used golf balls, new balls and printed logo balls. Brands available include Taylormade, Titleist, Callaway, Srixon and more.
Click here for all the information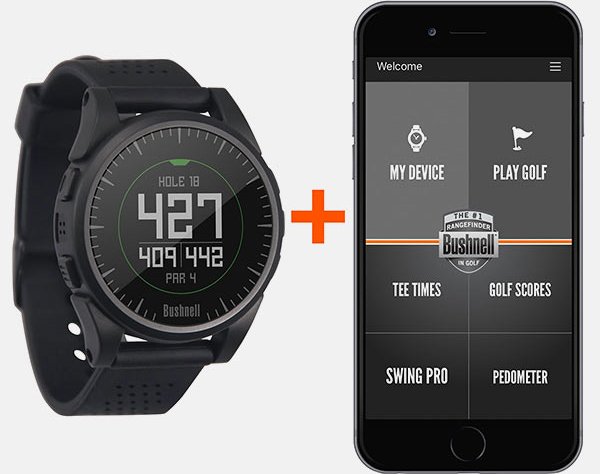 Bushnell Excel Golf GPS Rangefinder Watch
Bushnell have just released the next generation of distance made simple golf products with the introduction of the Excel Golf GPS Watch.
It features integration with the Bushnell golf app, wireless course updates and smartphone notifications. You can easily update courses and get Smartphone Notifications on your watch.
Click here for all the information
Bushnell PRO X2 Laser Rangefinder
Bushnell has introduced its latest innovative laser rangefinder – the Pro X2. The Pro X2 is engineered with Slope-Switch Technology allowing the golfer to easily toggle in and out of Bushnell's patented slope mode. The new function allows the golfer to utilise Slope to get compensated distances when needed and have a USGA conforming device for tournament play.
Available now from On Course Golf Shops – Click here for details.
TaylorMade TP5 and TP5x
TaylorMade today (March 3) released their all new TP5 and TP5x golf balls onto the Australian market. Shared features include; a Tri-Fast Core (Progressive compression for maximum energy transfer), Dual-Spin Cover (Multi-layer spin performance with soft cast urethane cover) and a 322 seamless dimple pattern Click here for all the information
OnsongSwing Golf Training Aid
The OnsongSwing® golf swing training aid is a microprocessor-controlled device that accurately measures club head speed 1000 times per second. Its graphical display can reveal significant differences between your practice swings and your swing when striking a ball. The Australian Made device can strengthen the dynamics of your golf swing, improve consistency and maximise club head acceleration through the ball.
Click here for all the details
Rosemark Putter Grips
New and exclusive to On Course Golf, Rosemark Grips fit your hands to fix your game! Designed to make all the contact points of the hands, Rosemark Grips promote Tension-free putting by allowing a fully controllable putting stroke using a feather light grip pressure. Click here to read more...

Volvik VIVID Matte Golf Balls
Exclusive to On Course GOLF, the VIVID is a premium, 3-piece ultra-performance golf ball that is the first of its kind to the US market and is now available in Australia. The Vivid is a 3-piece, 80-compression ball that has tested as one of the longest golf balls on the market today, especially for slower to medium swing speeds to gain extreme distance. Click here for details
Bridgestone all-new 2016 B series
Bridgestone's new 2016 TOUR B330RX and TOUR B330RXS golf balls have been specifically engineered to produce longer drives and better spin around the green for players with swing speeds below 105 mph, using new proprietary AMATOUR Core and SlipRes Cover technologies. Click here for details
NXT Tour, Tour S and Velocity Golf Balls
Titleist, the #1 ball in golf, delivers best-in-class performance in its new NXT Tour, NXT Tour S and Velocity golf balls for 2016 through new core and cover innovations. New NXT Tour has been engineered for even longer distance, while new NXT Tour S offers its softest feel yet. New Velocity provides even more powerful distance with a more playable feel. Click here to read about the entire new 2016 range.
Callaway XR 16 Driver and Fairway Woods
Callaway have just released their exciting range of XR16 driver and Fairway woods. With models for club golfers and professionals alike, there's sure to be a club to suit every level of player. Click here to read more
TaylorMadeM1 Driver
The M1 has a multi-material construction - featuring an ultra-thin, ultra-light and high-strength carbon composite crown – that unlocks breakthroughs in distance, playability, and feel for all golfers. Read all about it here.

Odyssey Big T Putters
Big T takes our revolutionary Versa and Marxman alignment systems and puts them together. It's part of Odyssey Works, a high performance technology platform that takes everything we know about putting and puts it to work.

TaylorMade EF Wedges
The Tour Preferred EF wedge combines industry-first technological advancements with the meticulous craftsmanship of renowned club designer Clay Long in a tour-validated wedge that delivers astoundingly long-lasting high-spin performance, exceeding that of any wedge TaylorMade has ever created.

Wilson Staff golf balls
Wilson Staff, the creator and industry leader in softer golf ball design and technology, has been awarded three gold medals in the just released 2015 Golf Digest Hot List.


Big Bertha Mini 1.5
The Bertha Mini 1.5 is a new type of weapon from Callaway designed for any player looking for a reliable option off the tee while staring down a tight par-4 or par-5.



SeeMore GIANT FGP Putter
Being hailed as the next giant thing in golf, the SeeMore Putter Company is set to release an updated version to its most recognised FGP putter range. Set for release in Apiril 2015 and available from On Course Golf Shops, the Giant FPG is set to take the market by storm! Read a full review here.

Callaway Chrome Soft Golf Balls
Callaway have released the Chrome Soft golf ball, the only ball that has a SoftFast Core with low compression and the Tour Urethane Cover. Read all about this game changer here.
Golf Buddy GPS Range
Check out the full range of Golf Buddy GSp gear including Golf Buddy PT4, Golf Buddy Voice+ GPS Rangefinder, the Golf Buddy VT3 Smartwatch and more...


TaylorMade RSi Irons
The new RSi iron family featuring Face Slot Technology, the next great innovation from the company that has pioneered the performance of the modern distance iron
Big Bertha Alpha 815 Driver
Maximum Distance From Low Spin with Forgiveness
Previously, distance gains have come from low driver spin and at the expense of forgiveness. The new Big Bertha Alpha 815 Driver eliminates the need to choose between the two, delivering maximum distance from low spin along with forgiveness through a lighter, more stable face.


TaylorMade SLDR driver released
TaylorMade have just released their new flagship driver - the SLDR. With a low centre of Gravity for extra distance, TM have incorporated a complete reinvention of their moveable weight technology, making it more effective and easier to use.







Golf Art Australia
Kenneth S Hunt is an Australian traditional fine artist who paints high quality very realistic artwork and with more than 40 years experience to draw from he has decided to start a new enterprise called "Golf Art Australia" where he can offer both those who love golf and those who appreciate the magnificence of art, the opportunity to utilise his unique talents and have a painting created of a golf course scene that they can proudly display and enjoy as there own original masterpiece.
Shirts and Caps with YOUR logo
Have your logo added to a great range of golf shirts and polos for only $35 per matching set (*Conditions apply).
Perfect for social golf groups, corporate and golf days or even weekends away with mates.
Equipment REVIEW - archive
Re-Gripping Kit
OptiShot
Bettinardi SS5 Putter
SureShot Golf GPS
Kikkor Golf Shoes
Garmin GPS Watches
Links Putt
Sonartec Fairway Woods
Oakley Sunglasses
Footjoy Golf Shoes
Odyssey White Hot Putter
Super Magnetic Back Support
Drop Putters
3D Putters
Empire Promotional Products
Freedom Grips
Mighty Grip
Greg Norman Collection
Greg Norman Ladies Polo
Ballfinder Scout
Kosmodisk
TRUE Linkswear
Epic Rainwear
Online Golf Games