Tiger Chases the Golden Bear
Tiger Woods is one of the most decorated golfers in history and winning Grand Slams was nearly routine until 2008 when he captured the U.S. Open. But a stunning drought ensued until last year when Woods claimed his fifth Masters' victory, his first since 2005, and inched ever closer to Jack Nicklaus's record of six at Augusta.

Shortly after finishing 13 under par for the tournament and edging his nearest rivals, Dustin Johnson, Xander Schauffele and Brooks Koepka who all tied for second with 12 under, Tiger opened up and stated, "It's overwhelming, just because of what has transpired. Last year (2018) I was lucky to be playing again. At the previous year's dinner, I was really struggling. I missed a couple of years not playing this great tournament. To now be the champion 22 years between wins (his first Masters win in 1997) is a long time. It's unreal to experience this."|
Woods last landed atop the leaderboard at the Zozo Championship in Chiba, Japan last October with a 19 under par showing, besting Hideki Matsuyama by three strokes and the world's No. 1 ranked golfer, Rory McIlroy who tied for third in the event, by six strokes. He followed that up with a fourth-place finish at the Hero World Challenge in the Bahamas with a 14 under par effort and copped ninth place in January at the prestigious Farmers Insurance Open at Torrey Pines.
It's fair to say that Tiger has his groove back on and although no one is intimating that he will ever recover the form that saw him dominate the game from '96 through '08, he is definitely a force to be reckoned with, and according to the PGA odds, he is the second choice behind Rory McIlroy and tied with Brooks Koepka at +1000 to take home the hardware this April. It should be pointed out that the Masters is the only Grand Slam event played at the same course, Augusta National, each year which makes capping this event a bit clearer. Nevertheless, this field comprises the best in the business and no one can be ruled out, particularly if the price is right.
Baker's Dozen
There will be roughly 100 of the world's most talented golfers at the Masters but those 13 at the top of the PGA odds betting board is where we will direct our attention, with a focus on the world's top-ranked golfer, Rory McIlroy. They are as follows:
Rory McIlroy +800
Brooks Koepka +1000
Tiger Woods +1000
Jon Rahm +1200
Justin Thomas +1400
Dustin Johnson +1600
Xander Schauffele +2200
Jason Day +2500
Jordan Spieth +2500
Justin Rose +2500
Rickie Fowler +2500
Patrick Cantlay +2800
Tommy Fleetwood +2800
If you click on over to Sportsbook Review you will see early market odds for the entire field but assuming all of the aforementioned players accept their Masters' invitations, there's a very good chance that the one wearing the green jacket at the end of the event will come from the list above. And of those, the most likely to reign supreme is Northern Ireland's Rory McIlroy.
The 30-year-old dynamo has won two of his last four events and took third place in the other pair. In his most recent performance, he finished third at the Farmers Insurance Open last month with a 12 under par showing. McIlroy has never won a Masters' Trophy, with his best effort occurring in 2015 when he placed fourth. Nevertheless, this could be his year but the mental aspect of battling a fit and ready Tiger Woods has been a mental hurdle he's had to overcome, which he discussed entering the final round of The Tour Championship in August of '18.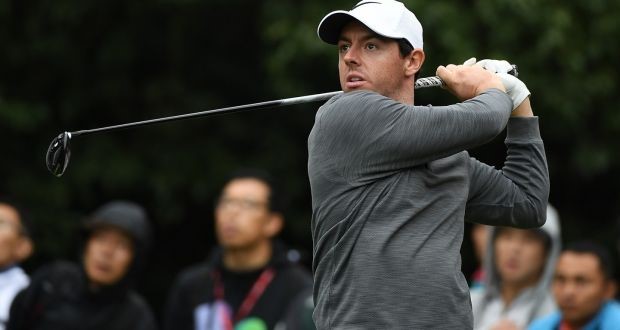 McIlroy commented at the time, "It's the final group (with) Tiger. I just want to give a really good account of myself. To take the fight to him. To make him work for it. And I never made him earn it. That's what bothered me. And what bothered me, even more, as I came away (thinking), 'I know I can play better than that. I know I can beat him.' But I'd made it too much about him, and not enough about me. I just didn't get into the right place mentally."
McIlroy will have another crack at the green jacket in a few months and the oddsmakers are giving him the best chance to wear it!