By Gareth McGray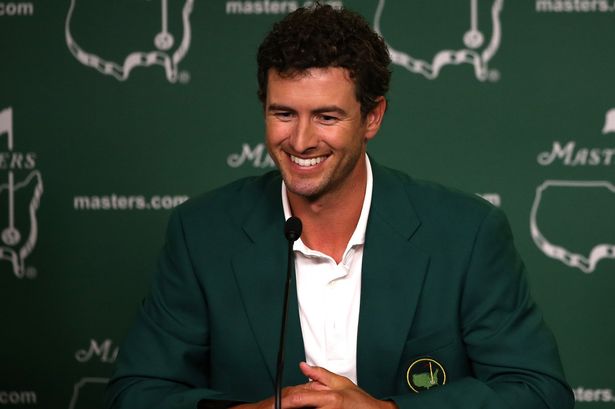 Are you a fan of professional golf? If so, you're bound to have heard about Adam Scott a legendary golf player from Australia. In fact, he is the first Australian ever to win the Masters Tournament in its long and prestigious 77 year history. He also won the 2004 Players Championship as well as the 2011 WGC-Bridgestone invitational.
Interested in learning more? Keep reading for more on Adam's Scott's illustrious career.
Scott has been winning golf tournaments since he was an amateur. In fact, he won the Australian Boy's Amateur in both 1997 and 1998, while still in high school.
At the age of 20, in 2000, he turned professional halfway though the season, after posting some impressive performances in the European Tour earlier in the year. His career began to take off in 2001, his first full year as a professional golfer, when he won the European Tour's Alfred Dunhill Championship that was held in Johannesburg, South Africa.
In 2002, Scott enjoyed a very successful season as well, with two victories on the European tour and a seventh place finish in the Order of Merit. His most noteworthy achievement of this year was when he destroyed the field during the Scottish PGA Championship, where he shot a final round of 63 to win by ten strokes. This is still his biggest margin of victory in his entire career.
Fast forward to 2011, this is the year that Scott achieved his best finish in a major championship, he tied for second at the 2011 Masters tournament with Jason Day. They finished two strokes behind the winner Charl Schwartzel.
2011 was also the year that Scott hired Steve Williams, Tiger Wood's former caddy. Scott's strategy worked and, just one month later, in August, the pair claimed their first win together when Scott beat out his opponents to win the 2011 WGC-Bridgestone Invitational. This win earned him his first ever World Golf Championship and his 8th title on both of the main tours.
In May of 2014, Scott earned the prestigious honor of being the #1 ranked golfer in the entire world. Since the official rankings began, Scott is only the 17th golfer to earn this title. He is also the second Australian to win in since 1998, when Greg Norman held the title.
Just a week after becoming the best golfer in the world, Scott strengthened his ranking even more with a win at the Crowne Plaza Invitational at Colonial. This win made him the first person to ever win all of the Texas-based PGA Tour events. He held the number one ranking for just under 3 months, when it was taken over in August of 2014.