A unique portrait of your champion golfer….
Showing them surrounded by all the things they love best.
Ideal as a Corporate Golf award, commemorate a Hole in One, birthday gift, retirement gift, an Anniversary…..
Any special occasion!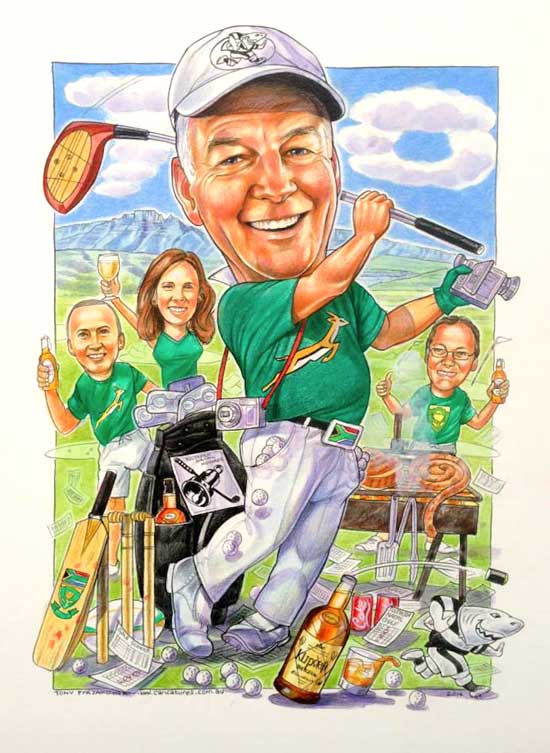 * Portraits are highly detailed with a guaranteed likeness
* 3 sizes to suit any budget
* Drawn by award winning artist Tony Pyrzakowski - with 35 years as an Illustrator in the advertising and publishing industry, Tony now specialises in Caricature portraits.
* A unique gift that will be treasured
For more information please check out Tony's website..
Or contact tony@caricatures.com.au