Looking for new golf equipment or are you doing some research to set you on the right path? Then look no further! Hacker Magazine and ausgolf brings you all the latest releases
Search categories including; Golf Accessories and Gift Ideas, Golf Bags, Golf Balls, Golf Buggies and Carts, Golf Clothing and Apparel, Golf Clubs, Golf GPS Devices and Range Finders, Golf Putters, Golf Shoes, Golf Training Aids, and Golf Equipment articles.
---
LATEST RELEASES
G-Tech Heated Clothing and Pouches
Looking for Distribution partners, Sales Representatives, courses in Australia to help us expand. SEE DETAILS
---
GET GOLFED Golf Laser Rangefinder TOUR JM-600VH
Normally a good quality Golf Laser Rangefinder will set you back in excess of $250. Well Trocket Golf have a stunning deal on the Get Golfed Laser Rangefinder TOUR - normally over $270, now just $125! There's never been a better time to get your game to the next level...
NORMALLY $274.95, NOW ONLY $125!! SEE MORE
---
Get Golfed High Quality Velcro Iron Head Covers
It's important to look after your golfing investment. These High Quality, Luxury Leather Velcro Iron Head Covers from Get Golfed will do just that! Effective in protecting the golf club and to prevent wear, the Get Golfed Iron covers will protect your irons from dings and damage that may occur during playing or travel, giving you the highest resale value if you ever decide to sell! NORMALLY $69.95 - NOW ONLY $39.95 - SEE MORE
---
Callaway's New Rogue Family of Woods and Irons
Callaway Golf has officially announced their new Rogue Family of Drivers, Fairway Woods, Irons and Hybrids. Each of these new products will be available at authorised retailers across Australia and New Zealand from early March. The Rogue lineup features the Company's fastest, most stable drivers, longest fairway woods, longest irons, and fastest hybrids ever.
SEE THE FULL LINE UP


---
Kingcaddy Platinum Pro Electric Golf Buggy
All hail the King!
The Kingcaddy Electric Golf Buggy is designed with a unique ALL wheel patented suspension system, allowing you to breeze around your golf course effortlessly!
Best of all it's an Australian designed and assembled lithium battery powered electric golf buggy. It comes with all the bells and whistles, collapses down to nothing for easy transport and it's priced at just $1,049!
SEE WHAT EVERYONE 'S RAVING ABOUT!
---
Finally, a quality Australian Made sunscreen specifically for golfers!
Golfers spend more time exposed to the sun than any other participants in a competitive ball sport.
Give yourself the best possible protection from the sun's harmful rays with 1st Tee Golfers SPF50 broad spectrum sunscreen.
A sunscreen formula that provides high protection while being environmentally-friendly, easy to rub in and does not leave a greasy residue on your hands.
Importantly, Sun Blessed products are 'broad-spectrum' in that they protect against both harmful UVA and UVB rays and are non-toxic in that they are free of two UV-blocking chemicals octinoxate and oxybenzone. Making it safe for humans and the environment. RRP $11.50
---
The JAWS Full Toe Wedge from Callaway Golf is designed to give you control on all types of wedge shots, from chips, pitches, flops, bunker shots and full shots into the green.
The Jaws Full Toe combines four distinct technologies that make it an absolute spin machine.
The wedges give you the spin and control you need to approach any shot with confidence. In store Sept 9th. FULL DETAILS
---
You use the putter more than any other club on the course, so honing your putting skills is paramount to improving your game. Small, portable putting rings start at just $6.95 right up to deluxe 3.5m automatic ball return training mats with with large and small holes to increase difficulty. SEE MORE
---
When thinking about golf equipment, we often focus on clubs and balls often forgetting the importance of golf shoes! TRocket Golf offers a great range of men's and women's golf shoes with over 30 styles all under $100 - Guaranteed!
SEE THE RANGE
---
QOD Electric Golf Buggy
The QOD is the smallest single piece construction electric buggy on the golf market. Its unique four-wheel, telescopic design means there is no other buggy quite like it.
READ MORE
---
Callaway REVA Golf Balls
The new Callaway REVA is engineered for women who want to increase their distance, launch the ball higher, and have more fun out on the course. It promotes longer, straighter shots, and it's easy to hit with an oversized construction that conforms to the rules of golf. SEE MORE
---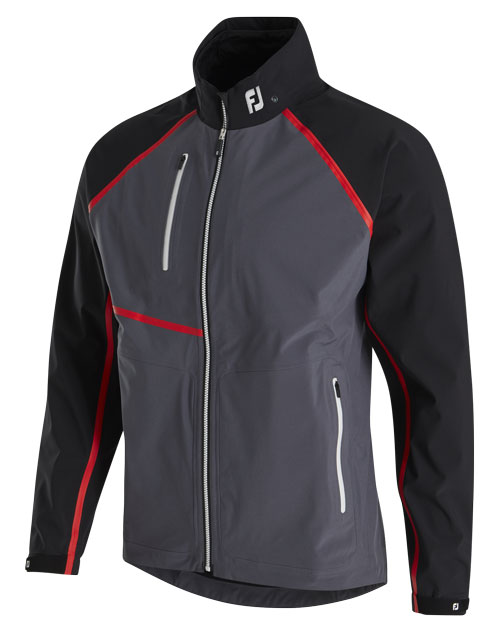 FootJoy HydroTour Rain Jacket
Built to withstand the most extreme weather conditions and packed with innovation. The FootJoy HydroTour features an all-new DrySeal Collar, 3-panel construction, Xtreme DWR finish and a 4-way stretch fabrication.
The HydroTour Rain Jacket is constructed with even less panels than its predecessor. This storm-proof jacket delivers maximum weather protection in cooler conditions and the absolute ability to Make Every Day Playable. VIEW RANGE
---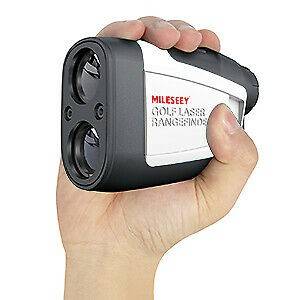 Mileseey PF210S Laser Range Finder
One of the hardest things to measure when you're new to the game is distance. And one of the things that the "old pro" has trouble with is distance. Fact is, we all have trouble with estimating distance. Well, Mileseey says let's take all of that guess work out of the game.
A model up from the PF210, the "S" has an on/off switch for slope functionality meaning the unit can be used in competitions. The PF210S rangefinder also vibrates when it locks on the flag! SEE MORE
---
FootJoy Premiere Series
INSPIRED BY THEN, SUPERCHARGED FOR NOW. Designed in collaboration with several PGA Tour players, The Premiere Series features three new upper designs, inspired by the past but made relevant for today. Influenced by the discerning taste of the modern golfer, each collection uses soft, supple premium leather uppers and ultra-lightweight materials, as well as exquisite detailing that deliver distinctly modern classic styling.
FULL DETAILS
---
Hyperflex Golf Shoes by FootJoy
FootJoy introduces the all-new HyperFlex, tuned specifically for golf to deliver crazy-soft comfort and performance along with support that returns energy to the golfer. HyperFlex features an advanced midsole/outsole combo that includes two new technologies that provide unrivalled comfort and performance where you need it out on the golf course. FULL DETAILS
---
TRocket Push buggies by Kingcaddy
Choose between two of the best golf push buggies available today. The Classic comes with everything you need, the Elite comes with everything you could want. Both are lightweight, portable, strong and so easy to push you'll feel like playing another round. The Trocket Kingcaddy will become your new best friend on the course and when the game is over, it folds up perfectly and is a breeze to store. SEE THE RANGE
---
Callaway ERC Soft Golf Balls
New for 2021, ERC Soft is Callaway's longest golf ball with soft feel, and it's built for increased control around the green. To create all that distance, they've developed a High Energy Core that promotes maximum speed and total performance from tee-to-green. READ ALL ABOUT THIS GREAT NEW BALL
---
Callaway EPIC Drivers and Fairway Woods
Callaway Golf announces its new family of Epic Drivers and Fairway Woods. The Epic product line is framing the future of speed, with exceptional new technologies that are designed to deliver fast ball speeds for every type of player.
Three new driver models are available – Epic Speed, Epic MAX, and Epic MAX LS, while Two new fairway wood models are available – Epic Speed and Epic MAX. FULL DETAILS
---
Odyssey White Hot Putters - NEW 2021
The iconic White Hot insert returns, in the original formulation that golfers and Tour players have trusted for years. Odyssey Golf announced its new line of White Hot OG Putters. The original White Hot is an insert that Tour players demand, and now it's back and better than ever in a premium high-performance package for all golfers. SEE ALL THE DETAILS
---
FootJoy Stratos Golf Shoes
The all-new FootJoy Stratos golf shoe is the ultimate on and off-course attire. Featuring unparalleled, ultra-cushioned under foot ride, game-changing traction and super-soft leather uppers, the FJ Stratos is innovative footwear that is specifically tuned for golf. The FJ Stratos uses a beautiful, soft, premium leather upper, an integrated tongue for all-around comfort and a reinforced heel for greater rear foot stability. SEE THE DETAILS
---
Rapsodo Mobile Launch Monitor
The Rapsodo Mobile Launch Monitor is the only launch monitor that uses the power of your mobile device to provide immediate feedback on LAUNCH DATA, instant VIDEO REPLAY and active SHOT TRACE. FULL DETAILS
---
SRIXON Soft Feel and Lady Soft Feel
SRIXON®, a global leader in golf ball performance, has launched the next generation of SOFT FEEL and SOFT FEEL LADY golf balls. Building upon Srixon's continued success in the golf ball market – with more than 30% growth in market share year-to-date versus last year* – the new SOFT FEEL and SOFT FEEL LADY golf balls are now available in Australia.
SEE DETAILS
---
Big Bertha B-21 Woods and Irons
Callaway Golf announces its new Big Bertha B-21 lineup of drivers, fairway woods, hybrids and irons. These products are engineered with premium technologies and legendary Big Bertha design features, for distance any way you swing it. SEE DETAILS
---
OptiShot Golf Simulator
OptiShot is an accurate, affordable and portable home golf simulator which allows you to transform your home, garage or office into a virtual golf course or driving range! Practice mode allows you to drop a ball anywhere, on any course, and hit the same shot over and over again. This is a proven successful method for developing lasting muscle memory. FULL DETAILS
---
OGIO Golf Bags
OGIO Inc., a leading innovator of sports and travel bags, backpacks and golf bags, have released a line-up of new product to the Australian market via Callaway Authorised Retailers. The line-up includes fully optioned gender-neutral OGIO FUSE Cart Bag 14 and OGIO FUSE Stand 4 Bags - both pair a sleek design with an abundance of internal organisation. For the ladies there's the XIX ("Nineteen") Cart Bag, and finally the fully loaded Convoy SE Cart Bag 14 - the bag for golfers who could survive for 2 weeks in the wilderness with the things they bring for a round of golf.
SEE THE FULL LINE-UP
---
GOLF CARICATURES
A unique portrait of your champion golfer...
A golf caricature is an ideal corporate golf award, birthday gift, retirement gift, anniversary present - for any occasion! Commemorate a Hole in One or special achievement.
All portraits are highly detailed with a guaranteed likeness. A variety of sizes to suit all budgets, by award winning artist Tony Pyrzakowski. For a unique gift that will be treasured
SEE FULL DETAILS
---
Pro Path Putting Mirror
As used by Australian PGA Tour Winner Cameron Smith, Back 2 Basics brings you this great training aid that will get you in correct position, improve your posture and motion and it will help you make more putts!
Includes putting mirror, putting gates and a carry bag, fully portable and fits most golf bags and comes with a Golf-Time warranty. SEE DETAILS
---
FJ have completely redesigned the best-selling shoe in golf and the shoe chosen by more Tour players than any other – Pro|SL. New technology introductions have led to more stability, more traction, more comfort and more choice with the addition of a Pro|SL Carbon category. Read More
---
Customised Golf Shirts and caps
Would you like a customised golf shirt and / or cap for your group? Our customised polo and cap package is rerfect for social clubs, golfing groups, companies or even for a boy's trip away! Have your logo on a matching shirt and cap for only $40* per set... More Details
---
For all golf equipment enquiries EMAIL US