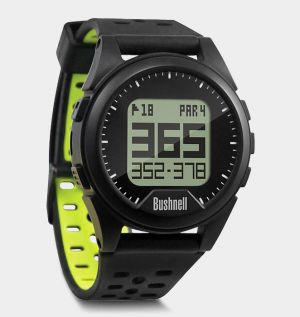 The neo iON, Bushnell's lightest and thinnest golf watch, has been redesigned to meet the ever-changing needs of golfers wanting wrist-mounted devices and comes pre-loaded with more than 35,000 courses in over 30 countries. In addition, it's equipped with a new integrated step counter and charging clip design while boasting market-leading battery life. The neo iON is an easy-to-use GPS rangefinder with instant yardage measurements in a simple, fashion-forward design and with no membership fees.
"Creating Tour-trusted technologies is a priority, but we also understand everyday golfers want those exclusive technologies available in an easy-to-use watch," said Paul McLean, Business Manager – Golf, Asia Pacific. "With the popularity of wearable technology on the golf course, we created the fashion-forward, user-friendly neo iON with improved technologies providing golfers the ability to enhance their game at an affordable price."
Neo iON's predecessor, The NEO-XS, offered golfers more battery life than any other GPS watch on the market. Now, the neo iON takes it one step further by delivering an even longer battery life, expected to last for more than three rounds of golf, and even more benefits such as a shot distance calculator, pedometer, odometer and the ability to decipher up to four hazards per hole.
The neo iON Golf GPS Watch is capable of instantly recognizing courses. It features an auto-hole advance feature which automatically changes from one hole to the next. A new integrated step counter has been added allowing the golfer to track distance, speed, and total activity time throughout their round of golf.
Play Longer: Over three rounds between charges
Ready for Play: Over 35,000 courses worldwide preloaded for instant use
Smart Round Features:
Instant course recognition and auto hole advance
Easy-to-read front / center / back distances
Hazard layup distances (up to four per hole)
Shot distance calculator
Round time and distance travelled information
New integrated step counter
Odometer
New charging clip
Standard band size (can use after market watch bands)
The neo iON Golf GPS Watch will be available at Bushnell retailers nationwide from June