The Internet's most comprehensive Australian golf course web site. Here all 1500 plus Aussie courses are listed with dozens hand selected by our playing editors as Featured Courses. There are numerous course rankings, lists of courses by region and reviews of various golfing destinations.
Search by region, green fee, ranking or simply by typing in the name of the golf course you wish to play - all the information you could possibly need is here on Australian golf's most comprehensive database.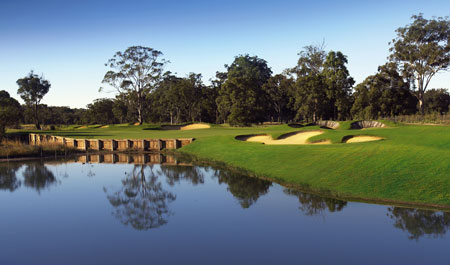 Photos, Reviews, Playing arrangements and much more on Australasia's foremost courses and resorts. Includes direct links to individual golf course websites.
Up-to-date information on the various golf club memberships available around Australia. Includes details on alternative membership opportunities such as Golfers Plus.
Ausgolf reviews all of Australasia's golfing regions with an overview of over 1500 courses and feature articles including Melbourne's Sandbelt, The Murray River, Mornington Peninsula, Bellarine Peninsula, The Gold Coast, and all our fabulous Golf Resorts.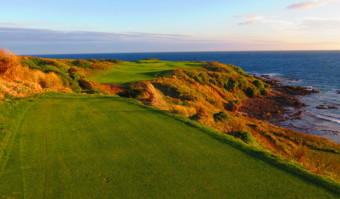 See how the experts rank our courses. This site includes Australia's Top 100, Australia's Top 100 Public Access, Top 25 Resorts, Best 20 Modern and Classical, Victoria's Top 50 Public access courses and the World's Top 100 golf courses. (Right - Cape Wickham, King Island)
Our developing Golf Architecture site covers a wide range of golf design issues and feature articles on golf course architecture, famous golf architects and other related industry information.