Club Mandalay Golf Course
Feature Course
Club Mandalay Golf Course
Description

Designed by five time British Open champion Peter Thomson and renowned golf course architect firm Thomson Perrett. They have successfully converted flat grazing farmland into a stunning contoured golf course that will challenge players of all skill levels. The course meanders through the residential estate with the generous wintergreen fairways and undulating greens. The strategically positioned and visually spectacular bunkers are one of the standout features of the course. Each hole features a range of tee positions that allow each player to take on the challenge that best suits their skill level. Soft spikes required. Neat dress code. For bookings call club or visit website.

Address

430 - 450 Mandalay Circuit

Beveridge

VIC

3753

Australia

Directions
(Just off the Hume Hwy, a relaxing 40 min drive North of Melbourne)
Golf Phone
(03) 9037 3700
Email

info@clubmandalay.com.au

Website

www.clubmandalay.com.au

PGA Professional
Marty Walsh
Hire
Clubs $25, Buggies $4, Carts $40, $25 nine holes
Practice
Practice chipping green and putting green
Club House
Relax and unwind in the comfort of the clubhouse for breakfast, lunch and dinner, featuring a delectable menu prepared by executive chefs. Open 7 days. The clubhouse features a restaurant, cafe, fully licensed bar and Urban Grocer.
Green Fees
Weekend $59, $30 nine holes, midweek $49, $25 nine holes (Two for the price of one with Guide midweek only, subject to availability)
Saving
$49
Savings available to users of The GOLF Course Guide.

Best Green Fee Guarantee
Course information sourced from the 2020 edition of The GOLF Course Guide, Click here for details
On Course Living
Course Details
| | |
| --- | --- |
| Course | CLUB MANDALAY |
| Holes | 18 |
| Length | 6306 |
| Slope (max) | 132 |
| GCG Ranking † | 54 |
| Conditions Rank | 36 |
Latest available Course Rankings from The Golf Course Guide click here for details.
Back to Melbourne & Environs
---
Course Review
Rated #54 in Australia's Top 100 Courses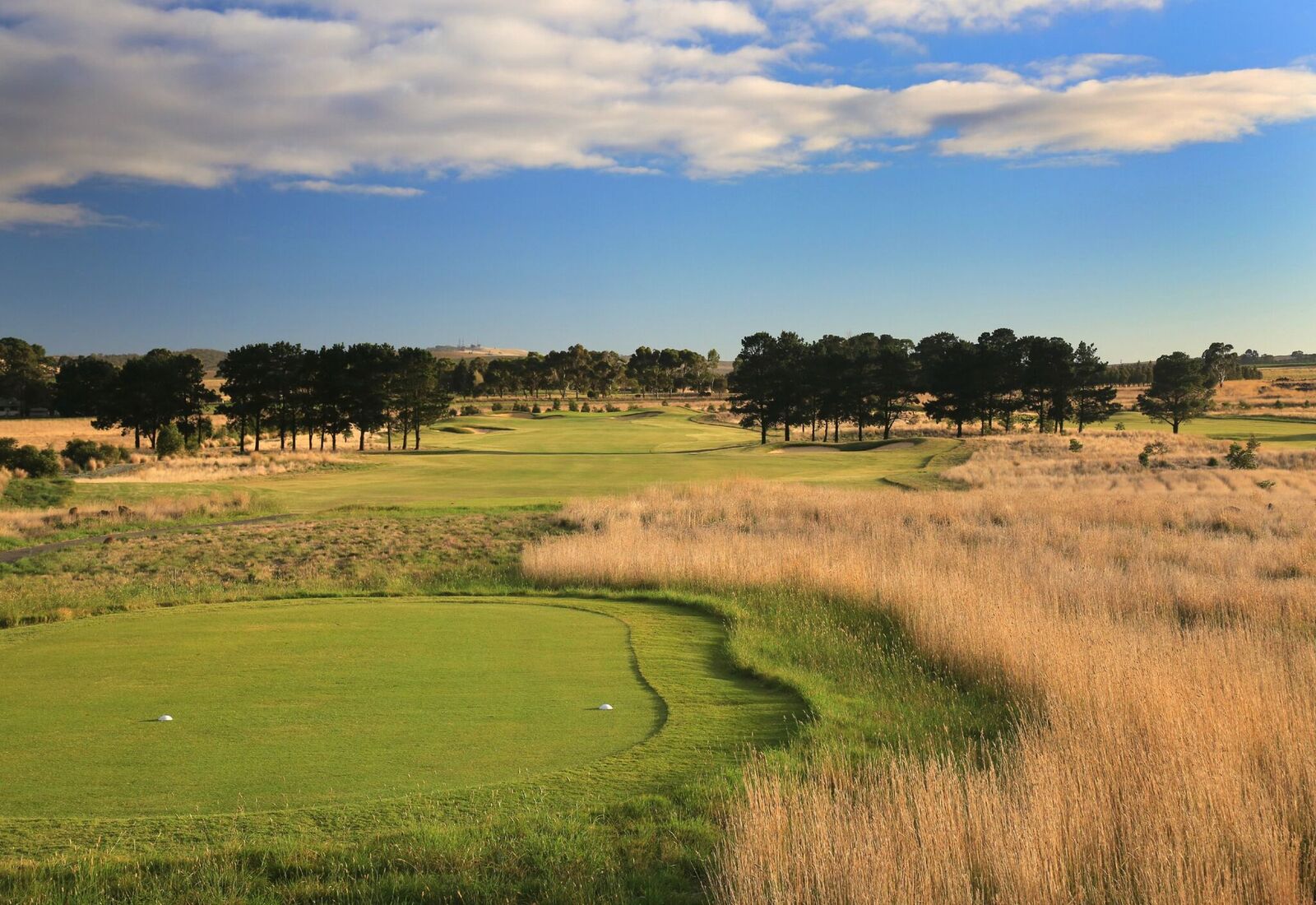 COURSE OVERVIEW

Spectacular vistas, superb playing surfaces and an intriguing design by 5 times British Open champion Peter Thomson, Club Mandalay is becoming a golfing destination in Melbourne's North.
Situated just off the Hume Highway 45 mins north of Melbourne, Mandalay Golf Course is easily accessible for both Residents and visitors wanting to enjoy a resort style golf course that recently ranked number 45 in Australia's Top 100 Golf Courses.
THOMSON PERRETT DESIGN
Thomson Perrett has designed many of Australia's highly respected golf courses including The National, Moonah Links, Sandhurst, Hope Island, Twin Waters and The Links Port Douglas just to mention a few.
Club Mandalay proudly follows in the tradition of these iconic golf courses and further enhances the Thompson Perrett golf course legacy.
www.thomsonperrett.com.au
MEMBERSHIP
Golf membership is available in a variety of categories to suit your lifestyle. As a member you can enjoy the benefits of the Peter Thomson designed course accompanied by our state of the art Clubhouse facility which provides a well-rounded golfing experience each and every time.
Members can also enjoy a wide range of competitive and social golf events throughout the year including club championships, pairs events and opportunities to bring guests along to experience your home club.
For more information on golf membership and pricing, please call 03 9037 3700 Click here - Membership Enquiry
ADDRESS
Club Mandalay
430 – 450 Mandalay Circuit
Beveridge, Victoria, 3753
03 9037 3700
play@clubmandalay.com.au
MEDIA ENQUIRIES
Avid Sports Management
40 The Circuit, Skygate
Brisbane Airport, Queensland, 4008
07 3087 7810
info@avidsports.com.au