AWARD WINNING GOLF FACILITIES
OPEN TO THE PUBLIC 7 DAYS
18 HOLES OF GOLF, CART AND
LUNCH from $72.50!
Secret Harbour is a world renowned 18 hole championship golf course and was awarded the Western Australian golf facility of the year. Crafted into the spectacular ocean side landscape, Secret Harbour Golf Links boasts 18 superbly designed holes and lies breathtakingly against the panoramic setting of the Indian Ocean. Experience a traditional Scottish links course with small pot bunkers, rolling fairways amid the natural sand dunes and spectacular ocean views.
Secret Harbour Golf Links is Open to the public 7 days a week and the perfect venue for social, competition and corporate golf. We are a leisurely 50 minute drive down the freeway and can offer you the very best in golf facilities and we will even throw in the fresh air for free. Not only will you be able to enjoy all the fun of golf, you can take advantage of our fully licensed bar and our fabulous a la Carte menu in our new Secrets Brasserie. Our veranda overlooks the practice putting greens and driving range, providing a delightful alfresco setting and is perfect for a golfing group to enjoy a barbeque, presentations or a few drinks upon completion of your round.
At Secret Harbour Golf Links we aim to cater for any size golf groups, whether it be for a small group of players or a large corporate golf day. We have a range of menus that will suit your needs, offering a selection of buffet menus suitable for your corporate day or our restaurant menu for golf groups with less than 20 guests.
Whatever your catering requirements, talk with our events manager who will be able to assist you in choosing the most appropriate menu for your group.
To obtain all of the information relating to Corporate or Group golf please download our packages or contact us on (08) 9524 7133 or Email mitch@secretsgolf.com.au
---
GREAT GOLFING SPECIALS
Ultimate Golfing Experience
18 Holes of Golf, Motorised Cart and Brasserie Lunch $72.50 Mon – Fri, $89 Sat – Sun & Public Holidays
Enjoy 18 holes at the award winning Secret Harbour Golf Links with shared motorised cart and a choice of a tasty lunch from our Brasserie Menu. Options include our signature steak burger, spicy beef burger, fish burger, chicken blt, pumpkin salad or fettuccini.
FREE COURSE GUIDE IF YOU BOOK ONLINE VALUED AT $10.95
After 11am Golfing Experience
18 Holes of Golf with Motorised Cart just $49 Mon-Fri, $59 Sat – Sun & Public Holidays
Enjoy an afternoon of 18 holes at the award winning Secret Harbour Golf Links with shared motorised cart. Great Value.
FREE COURSE GUIDE IF YOU BOOK ONLINE VALUED AT $10.95
9 and Dine
For just $49 Monday to Fridays and $59 Weekends and Public Holidays. Includes motorised cart
Sunset Golfing Experience
After 2pm - 9 Holes of Golf with Motorised Cart just $32.50 Available 7 Days a week
Seniors Mad Monday Golfing Experience
18 Holes of Golf with Sally's Super Sandwich just $29. Add a motorised cart for just $10.
Play 9 holes
$19 and receive a takeaway coee. (Not available Public Holidays)
CLICK HERE TO BOOK ONLINE AND SAVE
---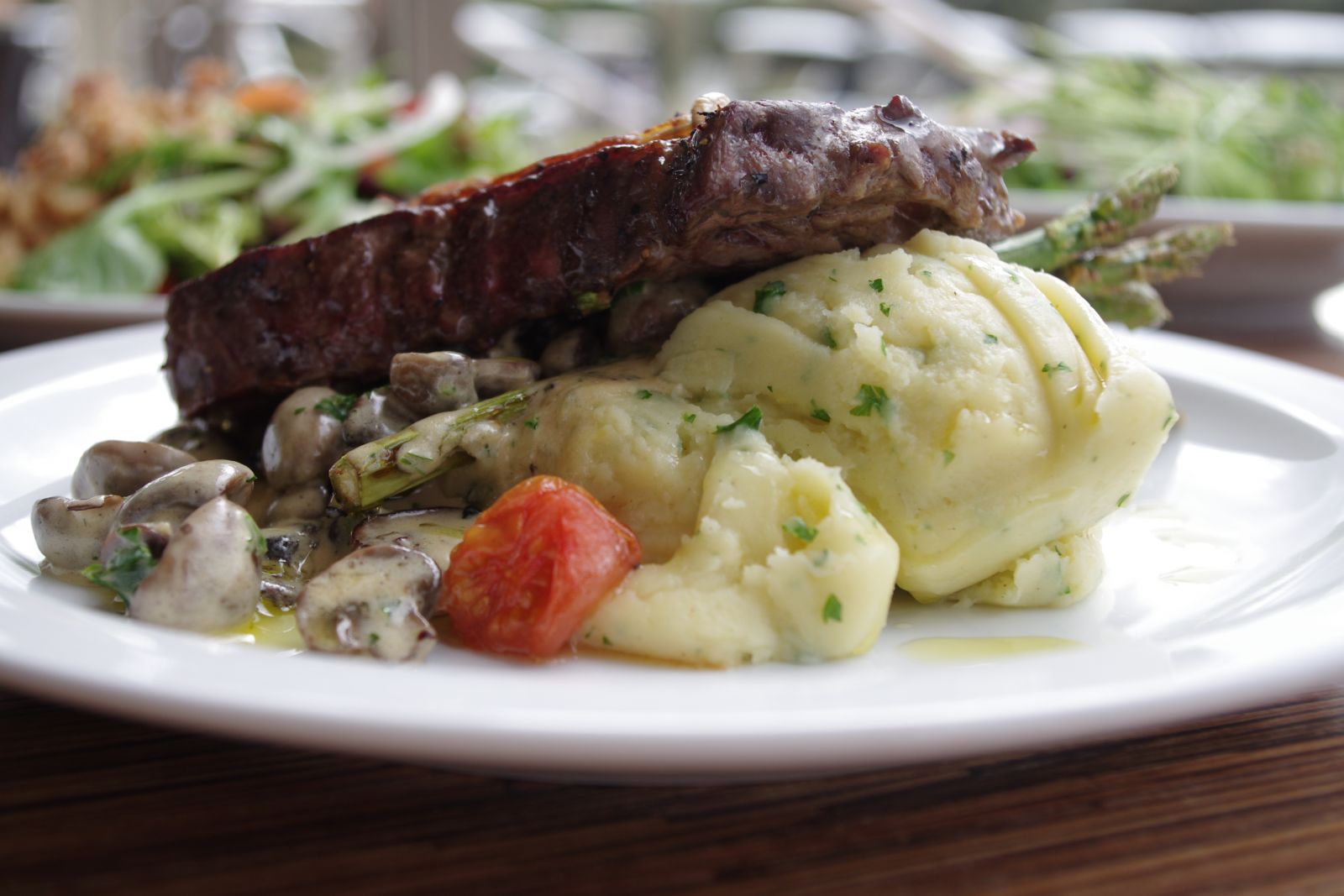 SECRETS BRASSIER - Award winning facilities with award winning chefs
Great menu and daily specials available
Whether you've just finished a long day of golf or want a good view to enjoy with your coffee, Secrets Brasserie is the place to be.|
With a delicious range of food prepared fresh in our kitchen for the golfers finishing their round what better way to complete a round of golf with a cold beverage and a snack. You can choose between sitting in the bar and enjoying a show on our big screen TV or if tranquillity is more your style, you can relax on our veranda in a comfortable chair and enjoy the view of the golf course.
Secrets Brasserie is fully licensed for drinks and a range of alcohol can be purchased to consume on the course. We would like to remind you that BYO alcohol is not permitted on the premises or the course.
Secrets Brasserie can accommodate various sized groups of golfers. If you are playing with a group of friends or have a large corporate day planned then discuss your food and drinks requirements with Ronnie, our Events Manager and we will have it ready for you when you finish your round.
For more information please contact Ronnie by email ronnie@secretsgolf.com.au or phone (08) 9524 7133
Secrets Brasserie is open at the following times;
(unless prior arrangements are made)
Saturday/Sunday Breakfast 8.00am to 11.00am, Lunches Monday – Thursday 11.00am to 3.00pm, Lunches Friday 9am – 4pm, Lunches Saturday 11am – 4pm, Lunches Sunday 11am – 4pm
Secrets Bar is open from 10 am – till close 7 Days
MEMBERSHIP NOW AVAILABLE
Downunder Golf Club is located at Secret Harbour Golf Links and they offer a range of golfing membership to suit any golfer and any budget.
To view all the membership options and prices - CLICK HERE
---
Secret Harbour Boulevard
Secret Harbour WA 6173
info@secretsgolf.com.au
(08) 9524 7133
www.secretsgolf.com.au