The Definitive Reference to Great Golf Courses outside the United States of America
PLANET GOLF the highly acclaimed book from Australian author Darius Oliver. Oliver scoured the globe to find the world's best courses, visiting in excess of 600 courses and producing a superb new coffee table publication.




Inside PLANET GOLF:

SCOTLAND - Appropriately Planet Golf opens with a beautiful chapter on the classic courses of Scotland, with all of the Open Championship venues featured as well as stunning old links such as Royal Dornoch, North Berwick, Royal Aberdeen, Prestwick and Machrihanish. Click here for the Scotland introduction.

NEW ZEALAND - Gathering considerable acclaim as a quality international golf destination, New Zealand is well represented in Planet Golf with three terrific, yet diverse, golf courses - Paraparaumu Beach, Cape Kidnappers and Kauri Cliffs. Click here for the New Zealand introduction.

ASIA GOLF - On top of a gorgeous chapter dedicated to the wonderful classic courses of Japan, Planet Golf features a 'Rest of Asia' section that reviews the best from China, Indonesia and South Korea. Includes gems such as Nirwana Bali, Spring City, Nine Bridges and the Norman Course at Mission Hills. Click here for the Rest of Asia introduction.

SOUTH AFRICA - With the attraction of Africa's incredible wildlife and a beautiful coastline, South Africa is a popular travel destination and now golfers are heading to its shores to experience classics like Durban CC, Humewood and modern resorts like Sun City, Fancourt and Pezula. Click here for the South Africa introduction.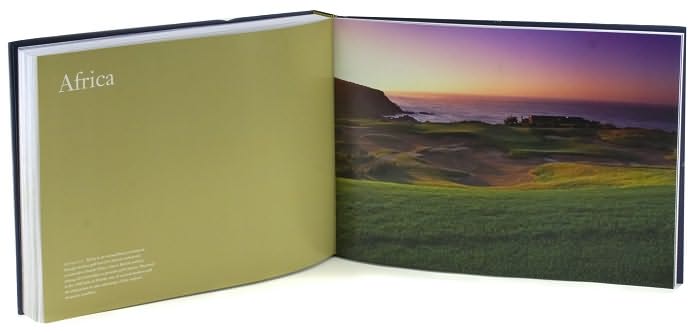 Featured Review - Royal Dornoch Golf Club


The historic Highlands village of Dornoch, in
Scotland's far north, is home to some of the
oldest linksland in the world, primitive golf
starting on its seaside common ground prior to
1616. Like in most of the ancient golf towns,
however, the game was a marginal sport here
until the (Royal) Dornoch Golf Club was
formed in 1877. more...